BoardAgender opens this prestigious event for Singaporean and expat leaders who are interested in how gender equality in the boardroom and senior management can improve growth and business performance.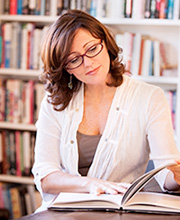 Author, MD of growthcurv and former Executive Director of Shook Lin & Bok, Pamela Young, will explore the ongoing and highly-sensitive issues of gender equality and present a framework for speeding up the pace of change.
Pamela will share…
her personal journey, highlighting how she adjusted her own assumptions throughout her career and why these moments became life changing

how you can contribute to changing the assumptions of your nation or organisational cultures to remove barriers to gender equality

three Australian-based case studies that illustrate strategies used to boost female numbers in senior management by Woolworths, McDonalds and Ernst & Young. Each case is detailed in her book Stepping Up.
Pamela advocates that social change is necessary to achieve sustainable diversity in the current business environment and that diversity in leadership is vital to properly preparing our workforces to operate effectively in the Asian region. She says we will struggle to take advantage of the high growth rates available if we continue to limit the participation of some segments of our economies.
Pamela's book Stepping Up details how we can remove barriers to productivity and realise diversity in leadership.
Date: Thursday 24 July 2014
Time: 6.30pm – 8.30pm
Venue: SCWO Centre, 96 Waterloo Street, Singapore 187967
Cost:
$50.00 for BoardAgender members (To become a member, register now)
$70.00 for Guests
(Light snacks will be provided)
Business women and men are welcome to attend. Registration on a first come, first serve basis.
This event is sponsored by Telstra. Amanda Duggan, Telstra's International Diversity and Inclusion Leader will join Pamela Young and Junie Foo in a panel discussion after Pamela's presentation. Telstra is also providing all attendees with a complimentary copy of Pamela's book Stepping Up.
For enquiries, please contact Maria at via email or 6571 0199.
—- REGISTRATION HAS CLOSED FOR THIS EVENT —-