We are delighted to have the distinguished Professor Marianne Bertrand, who is a Professor of Economics at the University of Chicago Booth School of Business join us for BoardAgender's Up Close and Personal Session.
Participants will have an opportunity to get up close and personal with Professor Marianne Bertrandas she shares insights into her research which covers the fields of labour economics, corporate finance, and development economics with respect to gender.
Speaker Bio: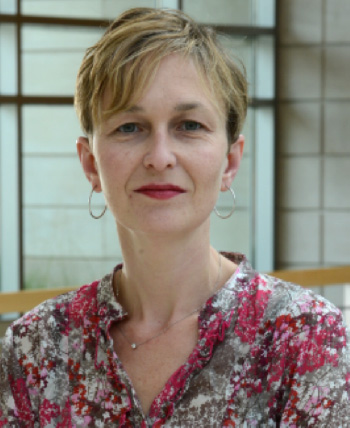 Marianne Bertrand is the Chris P. Dialynas Distinguished Service Professor of Economics at the University Of Chicago Booth School Of Business. She is a Research Fellow at the National Bureau of Economic Research, the Centre for Economic Policy Research, and the Institute for the Study of Labour. She is also the Faculty Co-Director of Chicago Booth's Rustandy Center for Social Sector Innovation and the Faculty Director of the Poverty Lab at the University of Chicago Urban Labs. Professor Bertrand has received several awards and honours, including the 2004 Elaine Bennett Research Prize, awarded by the American Economic Association to recognize and honour outstanding research in any field of economics by a woman at the beginning of her career, and the 2012 Society of Labour Economists' Rosen Prize for Outstanding Contributions to Labour Economics. She is a Fellow of the American Academy of Arts and Sciences and serves as co-editor of the American Economic Review (CV attached below).
Research
Professor Bertrand is an applied micro-economist whose research covers the fields of labour economics, corporate finance, and development economics. Her research in these areas has been published widely, including numerous research articles in the Quarterly Journal of Economics, the Journal of Political Economy, the American Economic Review, and the Journal of Finance.
Professor Bertrand is known for her work with Professor Sendhil Mullainathan (Harvard), particularly their field experiments on labour market discrimination which showed that differential treatment by race was prominent in the US labour market. She has also worked with Professor Jessica Pan (NUS) to examine the importance of home and school environments in explaining the gender gap in disruptive behaviour. Recently, she analysed the effects of Norway's 2003 legislation requiring that women make up 40 percent of the boards of public companies
Date:
Thursday, 15 March 2018
Time:
8:30am – 10.30am
(Registration starts at 8.15am)
Venue:
Tower Club (exact room to be confirmed)
Cost:
$30.00 for BoardAgender members
$50.00 for Guests
(Breakfast and beverages will be provided)
Business women and men are welcome to attend.
Limited to 10 seats. Registration on a first come, first serve basis.
For enquiries, please contact Bindi at contact@boardagender.org or call 6571 0199.
PLEASE REGISTER YOUR INTEREST IN THE EVENT BY 12 MARCH 2018