An Exclusive Up Close and Personal Session with Andrea Durrant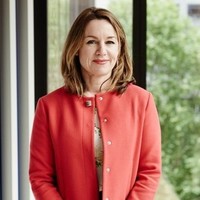 We are delighted to have the distinguished Andrea Durrant, who is a Managing Partner at BoardsGlobaljoin us for a BoardAgender's Up Close and Personal Session in collaboration with International Women's Forum.
Participants will have an opportunity to get up close and personal with Andrea as she shares insights as an experienced Managing Partner and former CEO and discusses high performing Director skills.  Andrea brings a combination of pragmatic senior executive experience, deep consulting expertise, and sound judgement which participants will be able to benefit from through conversation with her.
Andrea is an experienced Managing Partner and former CEO. Her work helps clients align their boards and leadership teams with strategy to deliver business results. Andrea specialises in board, Executive team and cultural diagnostics and performance, and board search.  She has more than 20 years of experience consulting on board and leadership performance and culture. She was the first female country leader for Nokia Mobile Phones (NZ) and grew it from seventh in the market to first. Melbourne Chamber of Commerce grew three-fold under her leadership, together with Spotless Group where she was Group Head of Transformation.
She has consulted to diverse organisations including EY, Stockland, IDP, Incitec Pivot, Blackmores, Meridian Energy, NULIS, Open Universities, Australia Post, Australian Red Cross, and Vision Super.  An engaging and experienced speaker, Andrea has addressed forums and conferences in Australasia and the United States for organisations such as Boeing, Coles, COBA, Minter Ellison, and the Law Institute. Andrea spent nearly ten years in the IT&T sector, has held a range of board and mentorship roles, is a graduate of Stanford University's Design Thinking program, and has been a Regional Judge for MIT. A passionate advocate for diversity, Andrea has conducted research on gender diversity, and will shortly be commencing a further diversity study, this time on boards.
Date:
Monday, 3 September 2018
Time:
12.00pm – 2.00pm
(Registration starts at 11:15am)
Venue:
Tower Club (Sulawesi Room)
Cost:
$75.00 for BoardAgender and IWF members
$100.00 for Guests
(Lunch and beverages will be provided)