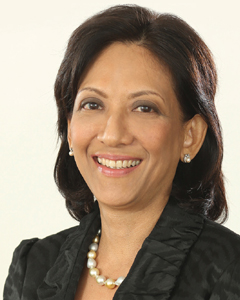 Senior Vice President, Southeast Asia
DHL Express
As an organization active across the globe, with around 470,000 employees worldwide, DHL's workforce is as diverse as our customer base. We place a high value on managing diversity professionally and on a working environment that does not discriminate against employees on the basis of their nationality or ethnic background, gender, religious or personal beliefs, age or disability.
Diversity management is an essential and integral element of our employment policy and firmly rooted in our Code of Conduct and corporate culture.
Our gender equality initiatives include management development programs, mentoring schemes, a professional women's network and a focus on flexible working for all employees. DHL also has a dedicated "Women Returning to Work" program to support female employees returning from maternity leave.
In 2010, 36.5% of our global workforce were women and the proportion of female managers at the senior level was 14.6%.
At DHL, there is no set quota for women in senior positions, which just goes to show why, among many women in the logistics industry, DHL remains the employer of choice.
Our corporate strategy advocates a strong guiding principle – respect and results – through which we unite our employees all over the world to remain the logistics company for the world.