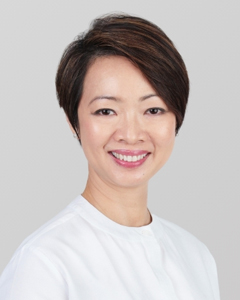 Member of Parliament, West Coast GRC
Global Head, Priority & International Banking, Standard Chartered Bank
There is an increasing focus on improving the gender balance of corporate boards amongst key nations and corporations, with several making significant steps towards achieving more gender-diverse boards. The business case is clear. The drive for more women on boards is more than having access to a wider talentpool, or achieving egalitarian ideals.
As Mothers, Wives and Influential Consumers, women bring unique talents, skills and experience to the boardroom, and their perspectives help the corporation achieve competitive advantage.
Women here have equal access to excellent education – many are highly-qualified Professionals, Managers and Executives, whose considerable talent must be tapped. There is a body of research which suggests that companies with a strong representation at the Board level and in top management roles are also the companies that perform best.
In this increasingly competitive world, it is more urgent than ever for organisations to achieve the right gender balance in their human resources, from the frontline to the Board, in order to secure every opportunity for strategic advantage.