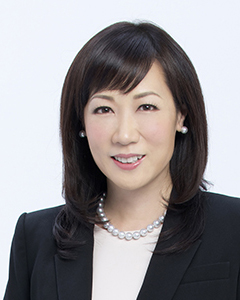 Managing Director
Senior Relationship Management
Barclays Bank
Barclays moves, lends, invests and protects money for customers and clients worldwide. With over 300 years of history and expertise in banking, we operate in over 50 countries and employ over 140,000 people. By providing large corporate, government and institutional clients with a full spectrum of solutions to their strategic advisory, financing and risk management needs, our clients can benefit from access to the breadth of expertise across Barclays.
Women's Initiative Networks – known within Barclays as WiNs – is the largest employee networking group with a global community of 2,600 members. It has been established across various divisions and businesses to promote diversity and inclusion in the workplace.
WiN is dedicated to enhance our work environment with the goal of attracting, developing and recognizing women at all levels and career trajectories. Through various development and leadership programs, WiN aims to empower women to develop to their fullest potential by helping them navigate and leverage available resources.
In 2011, Barclays has received recognition from The Times Newspaper as one of the top 50 places in the UK where women want to work, for the fifth year running. In addition, we also won the 2011 Advancing Women in the Workplace Award from Opportunity Now, an accolade which recognises organisations that aid the recruitment, retention and development of women in the workplace. The honour celebrates the progress made by Women's initiatives Networks across Barclays.