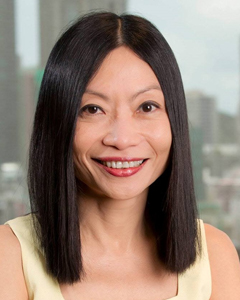 Managing Director, Chief Operating Officer
Fixed Income Asia Pacific
Singapore Branch Manager Credit Suisse AG
Investment Banking
Our international team of employees with diverse backgrounds is a key competitive advantage for Credit Suisse in today's global business environment. To deliver the best possible service to our clients and to work together effectively across our regions, we require people with different culture, perspectives and wide-ranging experience.
Diversity provides us with richer insights and a better understanding of evolving client needs. The promotion of diversity and inclusion is therefore an integral part of our corporate strategy.
Gender diversity remains a key focus at Credit Suisse. We run programs to attract talented female professionals to our company. Our ongoing efforts to support the advancement of women are also reflected by our various initiatives ranging from training awareness, mentoring and role model program, equal job and promotion opportunities, internal & external networking as well as work life balance support.
In 2011 we were the key sponsors of the 'Women Leaders of New Asia' conference in Singapore. This year, also in Singapore, we are the Presenting Sponsor for the Forbes Forum: Asia's Power Business Women. This forum is dedicated to understanding what is top of mind for women leaders today.